Your packaging is the first experience consumers have with your product and brand. That's why consumer psychology plays such an influential role in product design. While there are many types of product packaging materials to choose from, one eco-friendly and durable option is kraft paper. You're probably familiar with this textured, brown material that's also the basis for cardboard boxes and some envelopes. Kraft paper labels have the same earthy feel as these products but are suitable for product packaging.
What Is Kraft Paper?
Kraft paper is specially manufactured in a unique process: a hot water mixture with sodium hydroxide and sodium sulfide breaks up the cellulose, lignin, and other bonds. Kraft paper is distinguishable from other types of paper due to its wet strength chemicals. A process called creping elongates the kraft material's fibers and gives it porosity and elasticity. The two common types of kraft paper in packaging are normal kraft paper and sack kraft paper. Normal kraft paper is strong with a high tensile strength and coarse texture. Sack kraft paper is more porous with higher elasticity, tear resistance, and increased durability. Common applications include paper bags, multi-wall sacks, and envelopes.
Durability of Kraft Paper Labels
One of the main advantages of using kraft paper in packaging materials is its durability. Kraft paper has strong properties that provide greater durability than other conventional packing materials. It can withstand moisture and heat. It can hold the weight of heavy products or sensitive goods, like jewelry or technological devices. Since kraft paper has a reduced lignin content and high sulfur ratio, it does not require extensive bleaching that can weaken the paper. While still strong and durable, kraft paper products are considerably lightweight. The added lightweight convenience ensures lightweight movability without sacrificing resilience. Kraft paper labels have a wide temperature tolerance between -10 and 200 degrees Fahrenheit, making it suitable for extreme environments (like the refrigerator).
Eco-Friendliness
Kraft paper is notable for being more eco-friendly than other label materials because it is recyclable and compostable. The kraft process also is considerably sustainable relative to other paper manufacturing practices. It requires fewer chemicals to treat the wood pulp, and many of these chemicals are recovered for additional use. Common byproducts of the kraft manufacturing process include tall oil and turpentine, two materials commonly repurposed for other goods. Several types of wood can be used to create kraft paper. Pine contains too much resin for traditional label paper manufacturing, but it makes an excellent choice for kraft paper. Kraft label paper uses 100% recycled material and 50% post-consumer content. This means that businesses can have packaging that is both sustainable and high-end.
Rustic Aesthetics
Kraft paper is also an aesthetically pleasing packaging material option. Since kraft paper labels are unlaminated, there is no varnish or covering overtop of the printed ink. Customers will see and feel the textured finish on their products. Kraft paper gives off a rustic, earth-centric vibe. Touch sensation is a significant part of consumer psychology; when customers can feel their product packaging, they feel a stronger connection to their purchase. This means greater customer retention and additional sales for other products.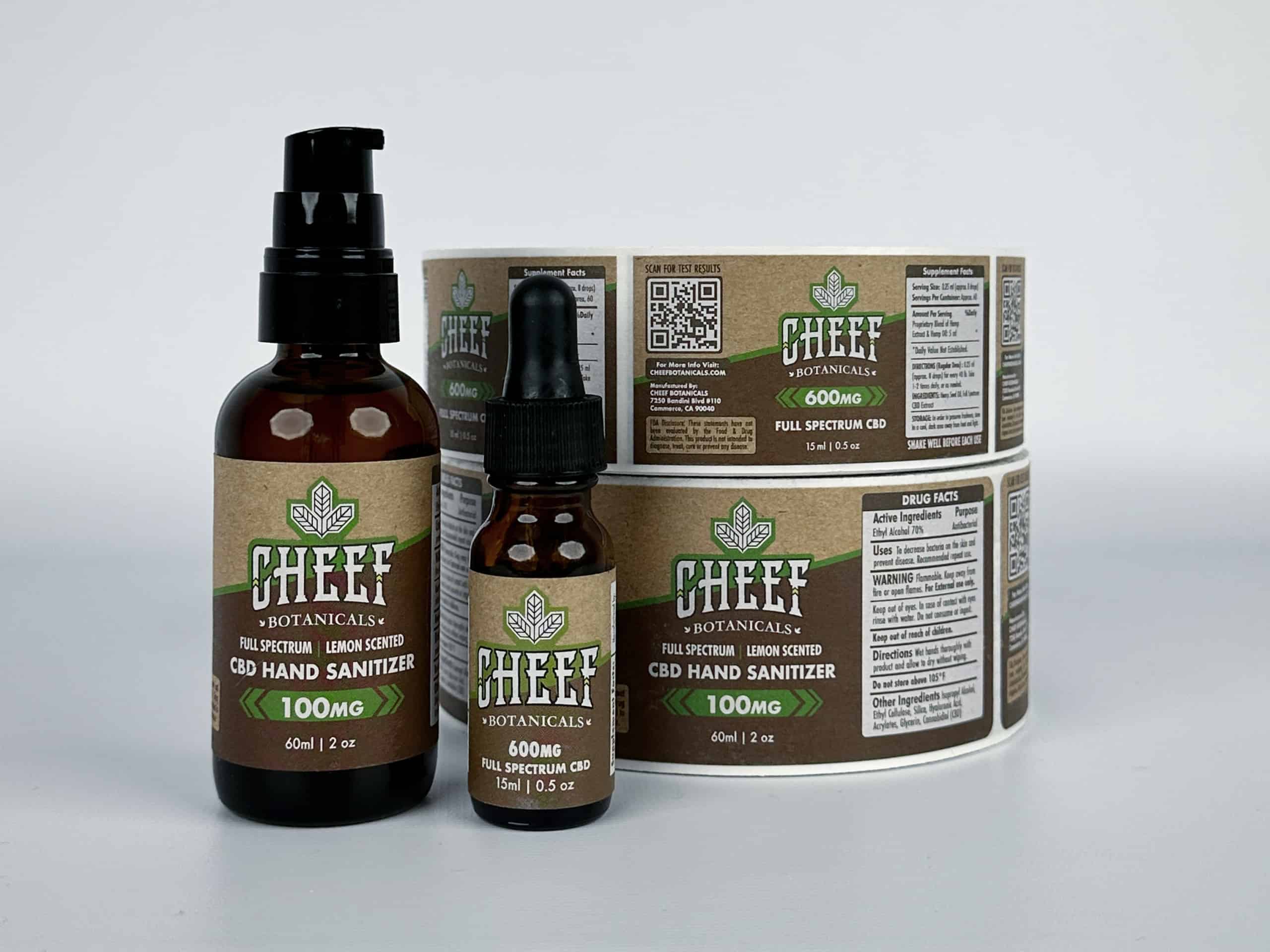 Versatility of Kraft Paper
Another important reason to opt for kraft paper is its versatility. Kraft paper for packaging is often used for envelopes and boxes, but it is also useful for product labels. When choosing kraft paper for your business, you should be aware of the different varieties available.
Coated unbleached kraft paper is the most common option, with a natural look and no color alterations. It's lightweight and resistant to tears.
Coated kraft paper is another common type that has a white additive to offer a blank canvas. This way, you can choose between a simple product design or something bold and colorful.
From there, you can choose between recycled kraft paper, virgin kraft paper, or a mix of the two.
Customization
Finally, the last reason to choose kraft paper for product labels is because it's customizable. Kraft paper is used for many types of industries. Common applications include gourmet food packaging, pet products, soaps and cosmetics, and nutritional supplements.
Kraft paper is a great choice for higher-end consumer goods because it gives a natural, luxury feel to your products. Popular items that use kraft are CBD products, essential oils, and other all-natural goods.
If you need kraft paper labels, Sttark is here for you. Our highly opaque kraft paper label material is made from 100% recycled paper and 50% post-consumer materials, making it a sustainable product packaging option. Perfect for use across many industries, kraft paper labels are a blank canvas for your creative endeavors. We don't use any varnish or chemical finish, so your customers receive a natural and rustic aesthetic with strong adhesive and temperature tolerance.
Want to get your hands on some kraft samples? Want to see and feel our other label materials? Put in a request here for a FREE sample pack!

Ready to order kraft labels? Let us build you a quote, or build one yourself here. Feel free to chat with us online live (9am–6pm EST) or submit through our Contact Form.