Consumers' preferences and desires change over time, causing product trends to change along with them. And these changes are quickly accelerating as technology and world events trigger new developments. Buying trends are shifting as the world slowly recovers from the pandemic. In this guide, we've collected a list of the top products we see trending for online shopping in 2022. You won't want to miss out on these opportunities!
1. CBD Products
CBD oils, topicals, and gummies have been gaining popularity over the past few years, but the industry significantly grew in 2021. Google has seen much higher search traffic around CBD-related keywords than usual, especially heading into the fall. As we head into 2022, this industry is one to watch and is definitely one to consider jumping into.
The best part about the CBD industry is that it's so versatile. You can create a brand entirely dedicated to CBD oil and CBD gummies, launch a line of CBD-infused skincare products, or you can establish a business that provides all of the above and more.
Getting started in the CBD industry is a lot easier than you might think. There are many white label and private label CBD companies out there that would make great partners for your new business.
2. Toys
The toy industry has seen an enormous increase since 2019, and it's only increasing. Research and Markets estimate that the toy industry will grow from $110 billion to $130 billion by 2025. Toys aren't just for children, though. The industry is comprised of action figures, arts and crafts, building sets, dolls, games and puzzles, youth electronics, outdoor and sports toys, plush toys, miniature vehicles replicas, and more. Truly a wide range of products fall into this category. If you are a hobbyist that makes action figures, crafting kits, board games, and things of that nature, 2022 might be the time to commercialize your passion.
3. Candles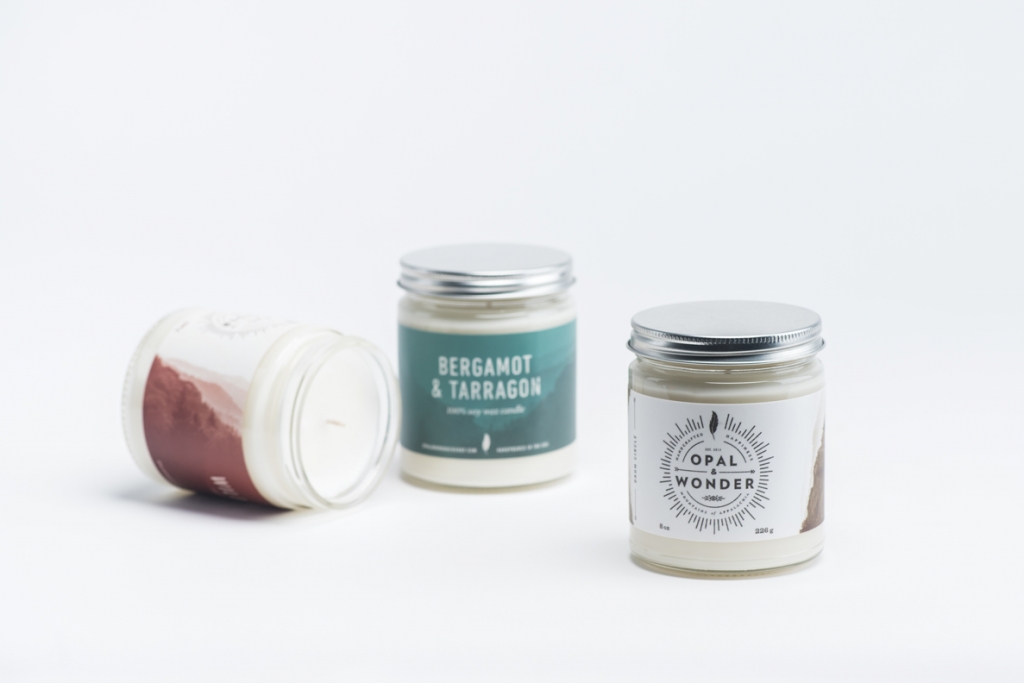 Since so many are still working from home, even post-quarantine, the candle industry is doing well. You can join the work-from-home club and become an entrepreneur by starting your own candle business.
Professionals of all kinds want to elevate their home offices, and investing in candles is a popular way to do so. Candles are also hugely popular during the fall and winter months when consumers look for cozy holiday scents. Best of all, they're a consumable product, which means your customers will be coming back for more on a regular basis.
Learn more: How and Why to Start Your Own Candle Business + TONS of Resources
4. Meal Prep Services
Meal prep services began trending at the beginning of last year when the pandemic gained a hold on the country. Quarantined at home, consumers looked for ways to improve their home dining experiences instead of ordering takeout day after day. The routine stuck, and more folks than ever are seeking out meal prep services because of the convenience. As such, meal prep services are incredibly easy to establish online; customers can visit your site and order a week of meals in just a few minutes.
5. Sleep Gummies
The last few years have been quite stressful for… well, everyone. More and more consumers require sleep aids to get some shuteye at night. Incorporating a sleep gummy into your product offerings, whether you have a CBD or supplement company, would be a great move. Sleep gummies can have a variety of strengths and flavors, as well as bonus effects like immunity-boosting with echinacea. For added convenience, you can also incorporate a subscription-type service that automatically ships orders to customers on a monthly basis.
6. Nicotine Pouches
Nicotine pouches are small bags of nicotine and other flavors that are placed in the mouth between the lip and the gum and don't contain tobacco like traditional cigarettes. They've become quite popular over the last year or two and may show up as a competitor for vapes in the days to come. Because they can come in a variety of flavors and nicotine strengths, consumers have many options to choose from. Getting into this industry now may be a game-changer.
7. Delta-8
Delta-8, or delta-8 THC, is a psychoactive substance found in the cannabis sativa plant, though it is most commonly manufactured from hemp-derived CBD. Because it can be produced from CBD, delta-8 products are legal to use in most states, hence their growing popularity. Jumping on this growing trend now will likely look and feel similar to the explosiveness of CBD products. Best of all, you can partner with white label companies like The Hemp Plug to get a headstart into the industry.
Best-Selling Products for E-Commerce Predictions
Although this year is likely to look and feel different than last year, the factors that drove many of the most popular consumer trends are going to remain in place, at least through the first half of the year. Tailoring your online business's product offerings to meet the new normal will position you for a blockbuster year ahead.
You might also like:
• Beginner's Guide to Packaging and Labeling
• 5 Tips for Amazing E-Commerce Packaging