Black Vellum labels or cartons make any product look tasteful and suave. In this article, we'll discuss what makes our black vellum label and carton material unique, highlight its material features, and provide graphic design tips for designing with this material.
Design Considerations for Black Vellum
What makes Black Vellum so special? This ultra-black, eco-friendly specialty material provides amazing color contrast, so rich or bright colors in your design will really pop off the background. But even with its superior color contrast, many customers opt for an all-white design; this one-color simplicity makes the packaging look clear, crisp, and classy! Regardless of your color choice, designing on Black Vellum is sure to grab your customers' attention.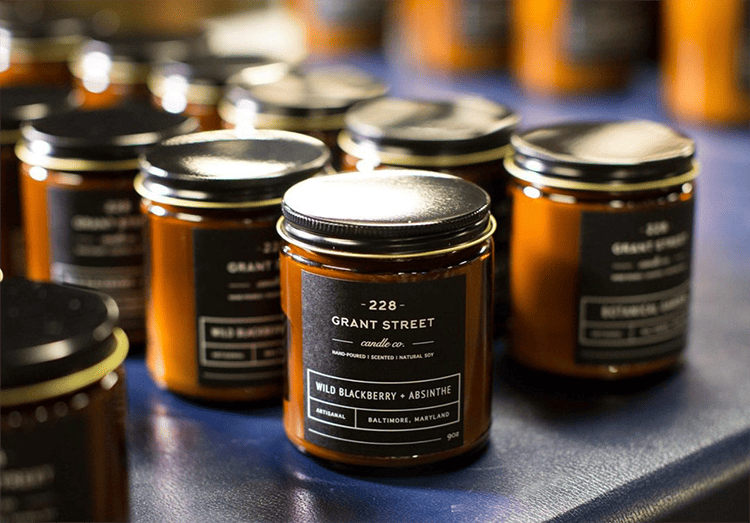 A Classy Material to Sophisticate Your Packaging
Black vellum for labels is unique—it's not only black on the front and back, but on the sides as well, so the labels blend in seamlessly to your black packaging. Also try black vellum labels on bright or clear containers—they're sure to stand out from the crowd!
Don't let black vellum's refined appearance mislead you—it is quite a durable material with excellent water-resistance. That means, even if it gets a little wet, your labels will still look great—no smudges or wrinkles! This makes black vellum a great choice for wine bottle labels, craft beer labels, artisan candles, high-end cosmetic products, and more!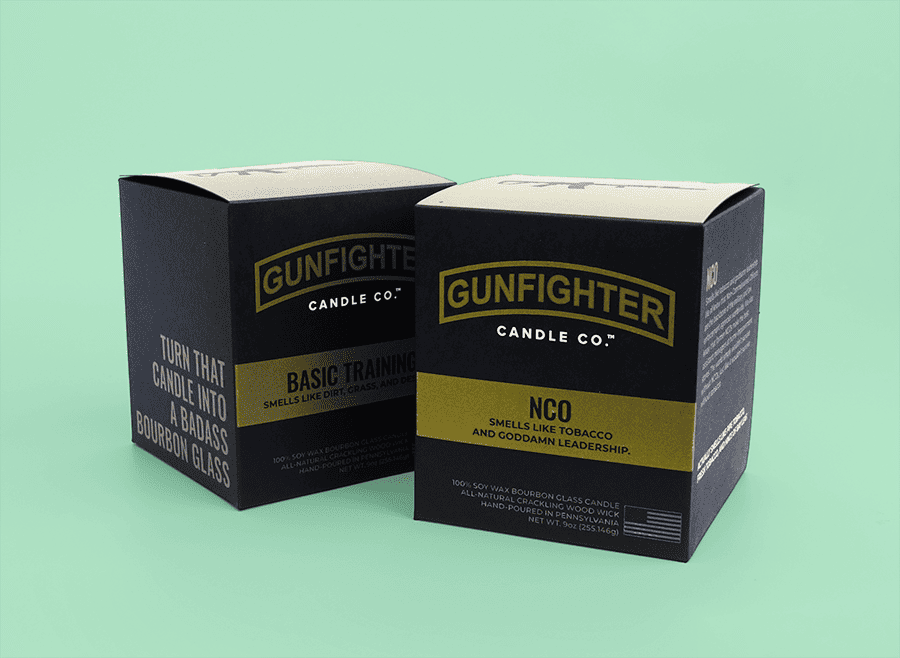 Design Tip: Want to try a subtle effect to make your labels or cartons look even more sophisticated? Try designing with different black builds on top of the black vellum to give a subtle embossed look.
Need help designing a black vellum label or carton? Our in-house Graphic Design Team is happy to help! Contact our Customer Care Team today or submit a FREE quote online to get started.
You might also like:
– Waterproof vs. Water-Resistant Product Labels
– 5 Reasons Why Custom Cartons Are Right for Your Product
– How to Design a Stunning Wine Label